Tag: event
July 11 Simplex Relay: VHF in the City without a repeater?
Let's have fun together on air Saturday, July 11, playing with radiograms and VHF frequency hopping for a couple of hours sharing trivia questions. Catch you there at 11 am (RSVP)?
How would you send a radio message from one side of the city to the other without repeaters?
Know a trivia question? On Simplex Relay Day, that's the only message you need. Send it to another station for an answer. The challenge: you may only send messages over simplex VHF.
Join from home. We'll welcome all certified amateur radio operators into the event on VE7RVF. Hop over to the calling frequency to find your relay person. Use the quick reference list to agree on an exchange frequency. Hop over and zap, you're on your way.
Questions? Download a relay operator package through this link. Read it. Print what you need.
Check-in on net at 11 am on Saturday, July 11, on VE7RVF (output 145.450 offset -0.600 tone 100 Hz). Finish and check out at 2 pm. Can you make it? (RSVP)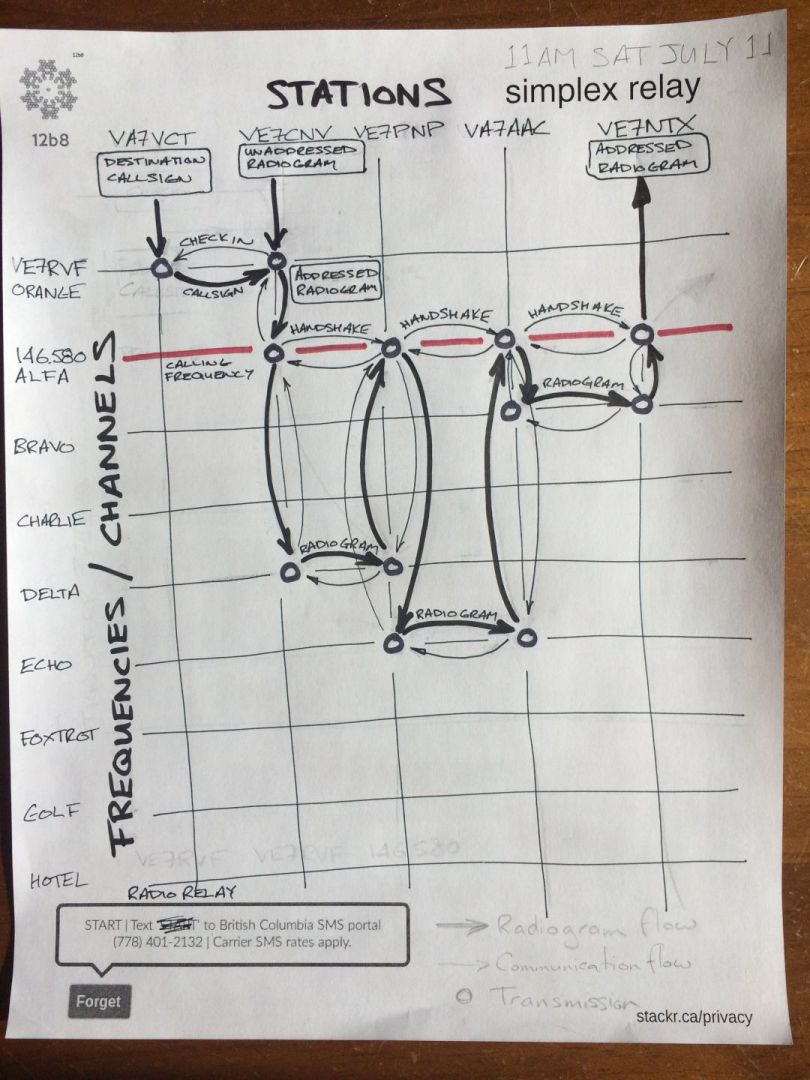 All radio amateurs are welcome to participate in any of our nets.
Continue reading (800 words)...